Whispering Woodworks

Fine Custom Furniture & Reproductions

Workshop Tour

The shop is located on our woodland property, nestled in the Catoctin Mountains of Northern Virginia. Located on the first floor of our log home, my shop combines a good balance of new machinery and traditional hand tools.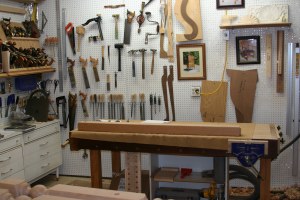 My main workbench provides a place for handwork, carving and assembly.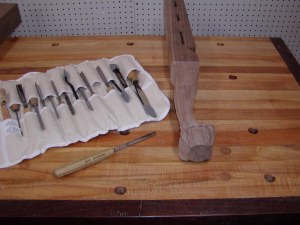 A convenient place to carve some ball and claw feet.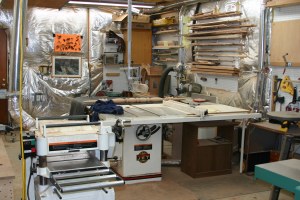 The main shop area includes the larger cabinetmaking machines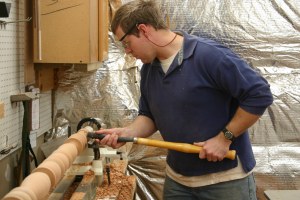 I do all of the furniture turnings by hand.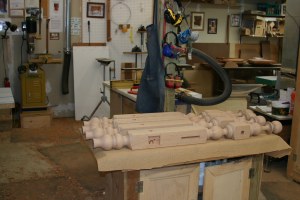 Router Table, Mortiser and Staging Area