Whispering Woodworks

Serpentine Hall Table with Stringing

This piece is based loosely on a federal style card table. The customer was looking for a hall table in mahogany to complement a mirror she had ordered. This piece was designed with serpentine aprons and featured a maple stringing on the legs and aprons. The piece was constructed from solid mahogany with a single board top with beautiful figure. The dimensions of this table were 30" high x 14" deep x 28" wide. The table is constructed with traditional mortise and tenon joinery.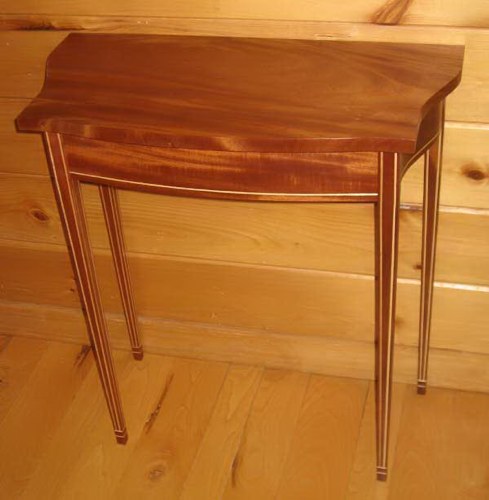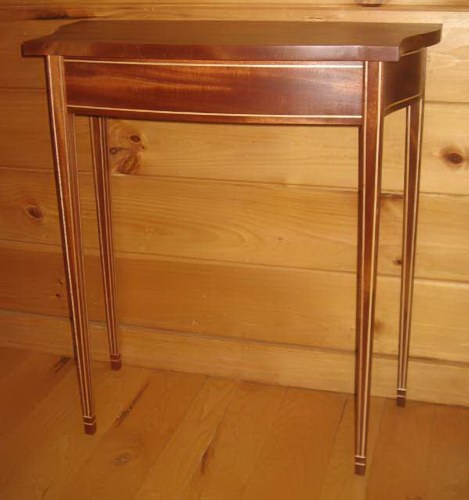 Matched set of solid mahogany boards with a single board top

Overall dimensions: 30" high, 28" wide and 14" deep

The table features mortise and tenon construction.

Maple stringing details on the legs and aprons

The piece is finished with a hand rubbed varnish, waxed and rubbed to a satin patina.