Whispering Woodworks

Cherry Candlestand with Octagonal Top

The candlestand shown below was constructed from solid cherry. The top is approximately 16" x 16" and stands 26" in height. The construction of this candlestand includes a hand turned pedestal and hand shaped feet and legs which are joined to the pedestal with sliding dovetail joints.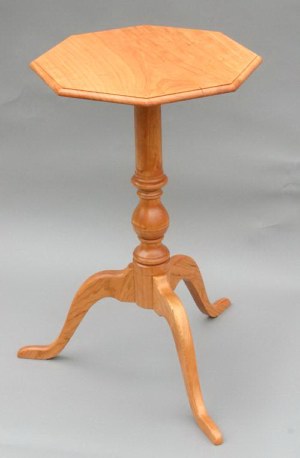 Various designs for the feet, pedestal and top allow this table to fit in a wide variety of settings.
The size, style, wood selection, and coloring can be customized to suit the customer's requirements.